Hotel Alanta
Address:
Alantos g. 33, Kaunas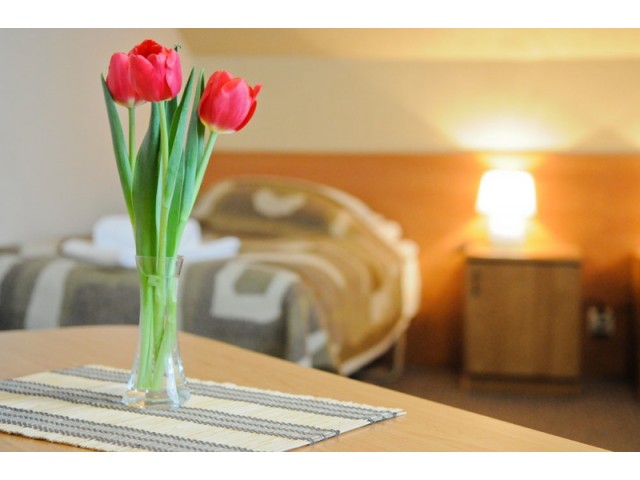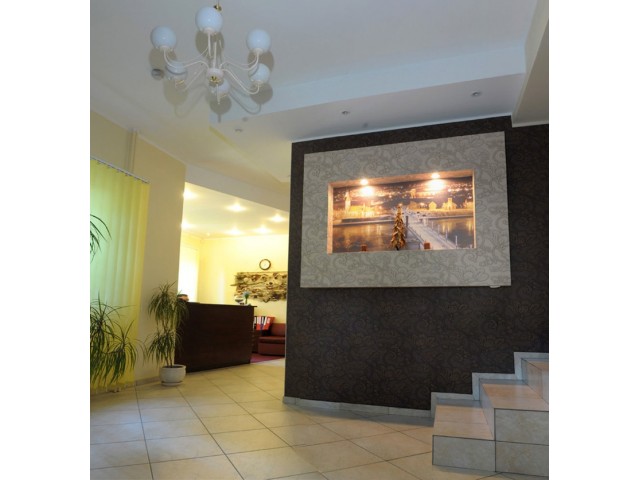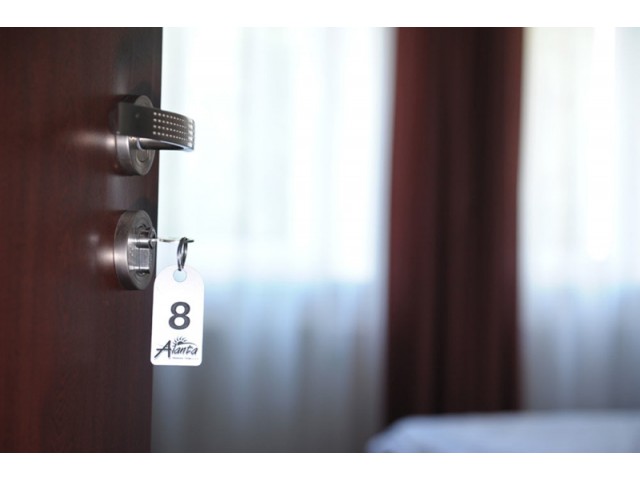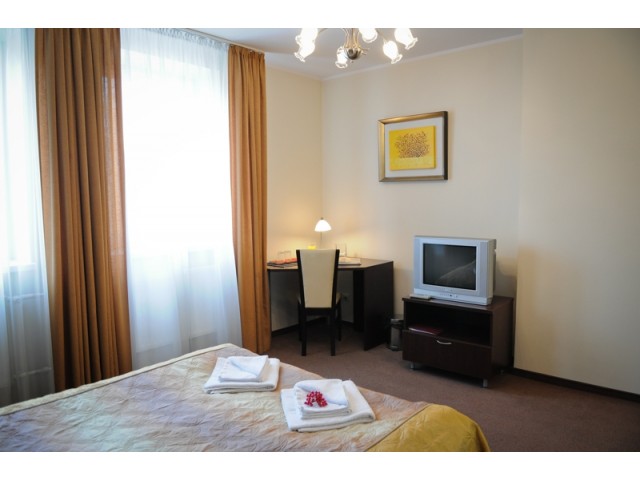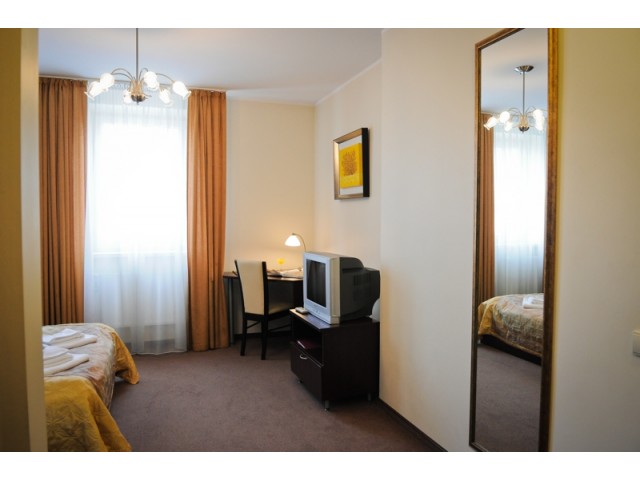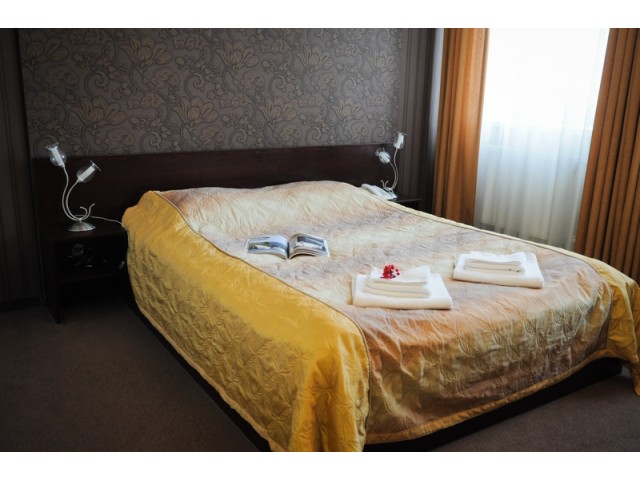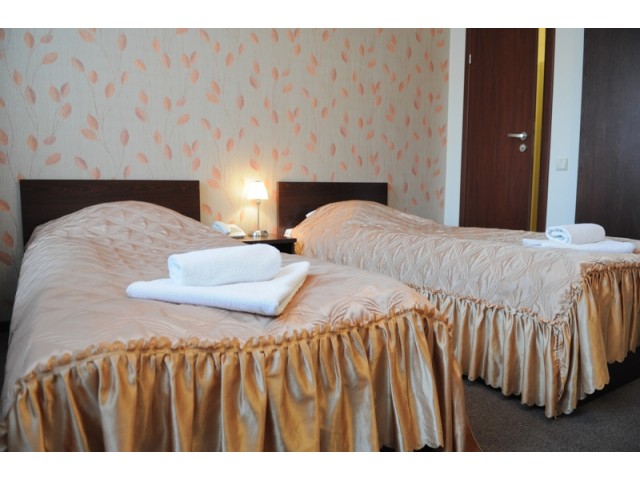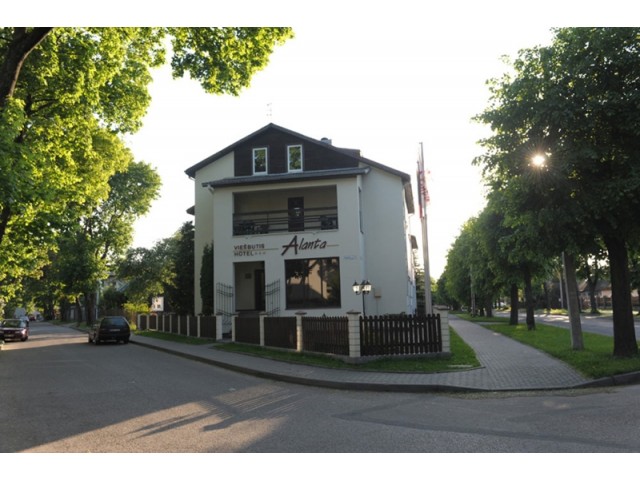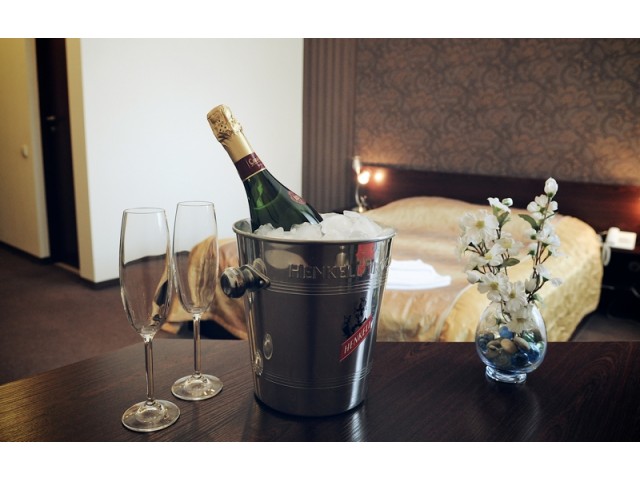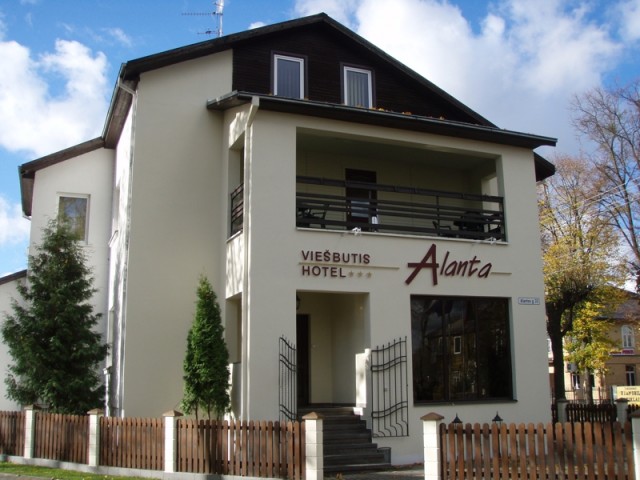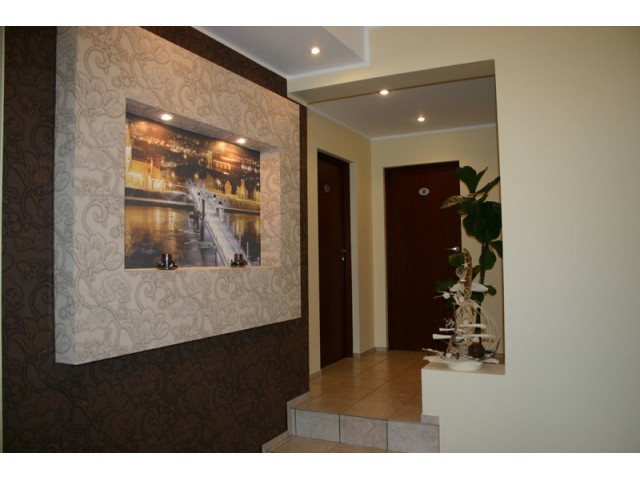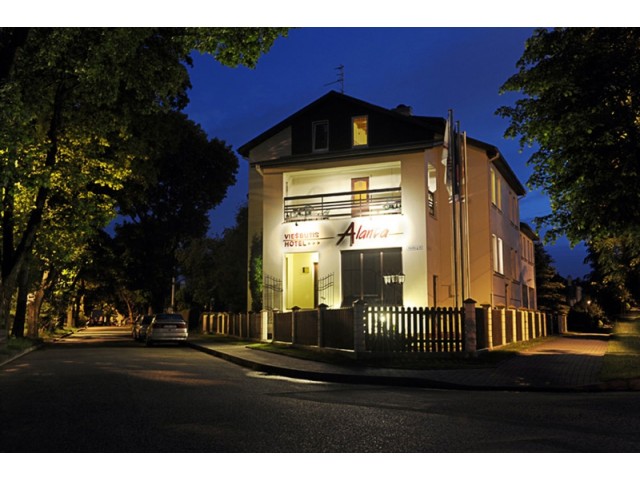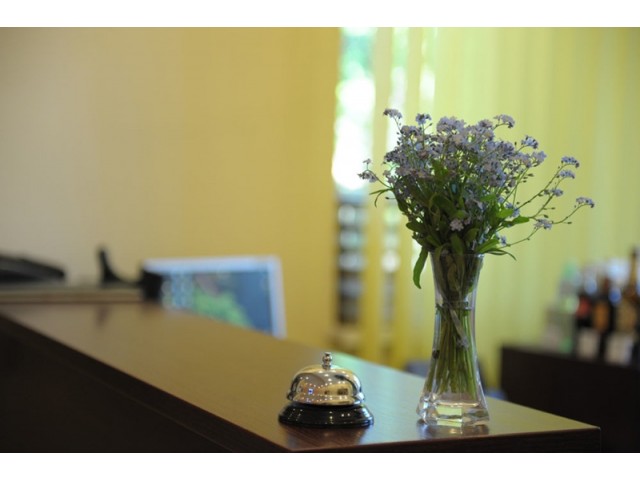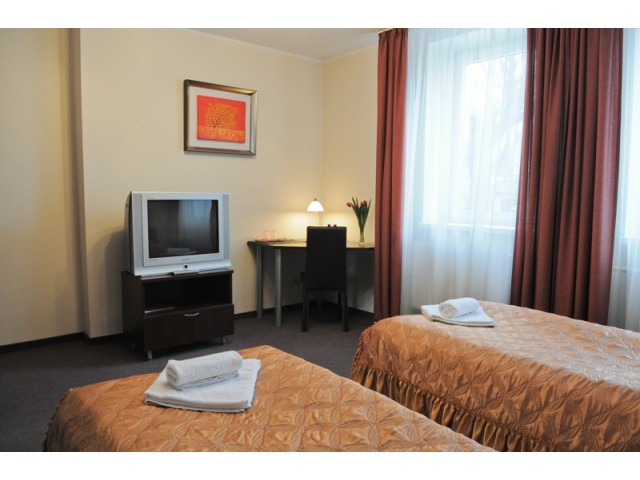 Hotel "Alanta" is a small, but comfortable and intimate three stars hotel owned by the family. It was established in 1997. There were made reconstructions in 2012 in order to renovate the interior and increase comfort in the hotel. Hotel "Alanta" is exclusive because of warm and elegant surroundings, and it's homey.
"Alanta" is located in a peaceful Alanta street of prestigious Žaliakalnis area, just 2 km from the centre of Kaunas and 800 m from the Hospital of Lithuanian University of Health Sciences Kaunas Clinics. Its location is ideal for those who value privacy and quiet relaxation on the business trip or on their vacant time since its area is not far from cultural, commercial and financial objects.
There is a protected area for cars in the hotel for our guests' safety and comfort.
The guests can pay cash, money transactions or by credit cards: Visa Card, Master Card, Euro Card, Maestro.
The distance to the hotel "Alanta" to:
Kaunas Old Town – 2 km
Hospital of Lithuanian University of Health Sciences Kaunas Clinics – 0,8 km
International Kaunas Airport – 12 km
Kaunas Bus and Railway station – 3 km
Kaunas Žalgiris arena – 3 km
HOTEL SERVICES:
Free Wi-Fi High-Speed Internet Access
Protected Car Parking free of charge
Complimentary Hot Breakfast Buffet
Reception is open 24 hours per day
Alarm system
Wake up calls
Currency exchange
FAX service (24 hours)
Photocopy service
Room service (24 hours)
Security guards
Car rental
Laundry, ironing, dry–cleaning service
Luggage storage available (24 hours)
Luggage assistance
Minor shipment available
Taxi call
Ticket purchase to local events
Additional heaters, ventilators on request
Face towels available on request
Iron and ironing board available on request
Adapters available on request
Toiletries, extra towels, pillows, blankets, soap etc. available on request
Contact information
Address:
Alantos g. 33, LT-50175 Kaunas
E-mail:
hotel@alanta.lt
Fax:
+370 37 733871
Parking:
Yes
Payment accepted:
Cash
Price:
29-47 EUR
Telephone:
+370 37 731142
Website:
www.alanta.lt
Reviews
Write a review
Your Name:
Your Review:
Note: HTML is not translated!
Rating:
Bad
Good
Enter the code in the box below: