Hotel Daugirdas
Address:
T. Daugirdo g. 4, Kaunas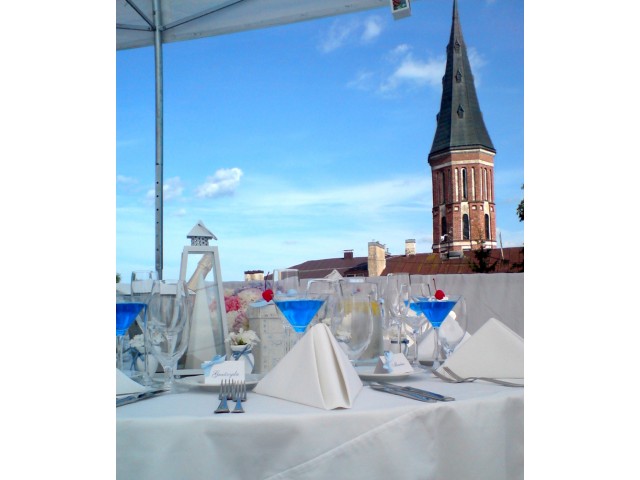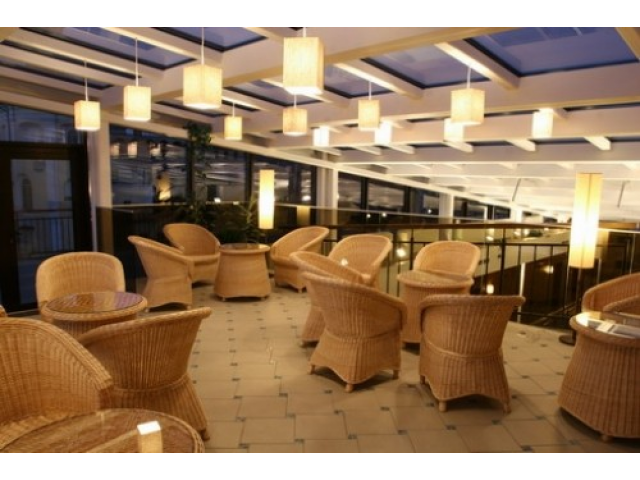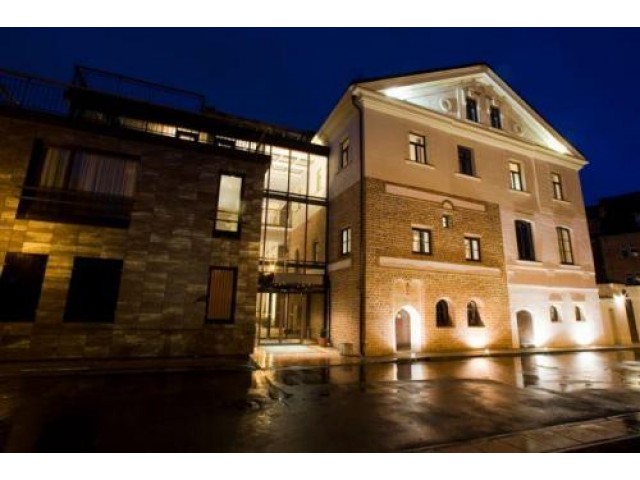 About Daugirdas Hotel
Daugirdas Old City hotel is recognized as "The Hotel of the year 2007 in Lithuania" New business class four stars hotel and restaurant "Daugirdas" is situated in the very Old Town of Kaunas, in a restored XVI - XIX century building, 50 m from the Town Hall, in the confluence of the biggest Lithuanian rivers. It's only several steps to the visitable places and significant historical monuments (town symbol - Town Hall square, Gothic monument - Thunder House, church of Vytautas the Great, Kaunas castle, museums, town centre with the famous Liberty Avenue). Hotel "Daugirdas" is the second hotel of JSC "Perkūno Namai" with 15 years experience. The complex consists of two buildings - the newly build one and the authentic XVI - XIX century architectural monument - joined with a glass roof. On entering the hotel You find yourself in the "Old Town street" with street lamps and outdoor café. The hotel is overwhelmed with the Interwar environment - the Golden age of the temporary capital Kaunas... The hotel also has a big modern conference hall holding up to 120 people and a Gothic conference hall holding up to 30 people.
The hotel offers 48 single, double and lux class rooms 25 of which are located in the older part of the building. The hotel also has an impressive Gothic apartment with frescos, bathhouse and jacuzzi. The newly built part of the hotel has 23 rooms.
All rooms are equipped with air conditioners, mini bars, satellite TV, wire and wireless free Internet connection, two telephones (in room and bathroom). The hotel also has special rooms for non-smokers and for the disabled. Bathrooms are equipped with non-slip flooring, heated floors, hair dryers. Mini luxes are equipped with a bath and shower.
Restaurant
XVI century Gothic basements with frescos have three restaurant halls - "White" hall with an old fireplace. This hall may hold up to 60 guests at a time. We can prepare 72 places for a banquet. In "Flambe" hall the dishes will be cooked on fire in the presence of the guests. This hall holds up to 18 persons (or 22 during a banquet). It's a perfect place for business dinner or a private party with friends. The hall may be easily rearranged into a conference hall. "Wine" hall offers a wide range of quality wines placed in special wine cupboards with temperature adjustment for white and red wines individually. We may serve 8 sorts of wine in glasses (4 sorts of white and 4 sorts of red wine) at a proper temperature poured with a special filling equipment "Vin au Verre".
Testings and trainings for those interested in wines and gastronomic news shall be held in the hall with 18 sitting places.
The conference hall may be used for banquets with 8 round tables designed for ten persons or up to 90 persons near common tables.
Bars for Your convenience:
"City Bar " is a perfect place for conversations with snacks in the first floor. You will be able to indulge in confectionery and pastry products specially matched to a certain kind of tea or drink a cup of coffee.
"Winter Garden " is a cocktail bar with 16 sitting places equipped in the balcony of the fourth floor under the glass, so it is possible to have a look at the Old Town roofs. And a big nearby open-air terrace is an ideal place for cocktail parties in summer.
Reviews
Write a review
Your Name:
Your Review:
Note: HTML is not translated!
Rating:
Bad
Good
Enter the code in the box below: